Welcome to Lisboa, Portugal's city of light — colorful tiles everywhere, steep streets that will leave your legs toned, and a warm vibe all around. Get ready to discover a city full of incredible food, charming people and breathtaking views. Join The Sacred Fig in Portugal for our 200hr Teacher Training, May 1-24, 2022, or our August 6-13, 2022 retreat.
STAY
Coziness and a sneaky garden right in the middle of the city, you'll be glad to retreat back to Valverde Hotel (pictured below) after your long walks in the city. From the 19th Century facade to the stylish interiors showcasing the best of Portuguese design with a nod to Moorish heritage, this hotel is draped in luxury.
If The Valverde is fully booked (or out of budget!), we also love Casa do Barão, Santa Clara 1728, The Lisboans, and The Vintage. If you're booking an AirBnb, our fave areas to stay are Santos, Principe Real, and Praca das Flores.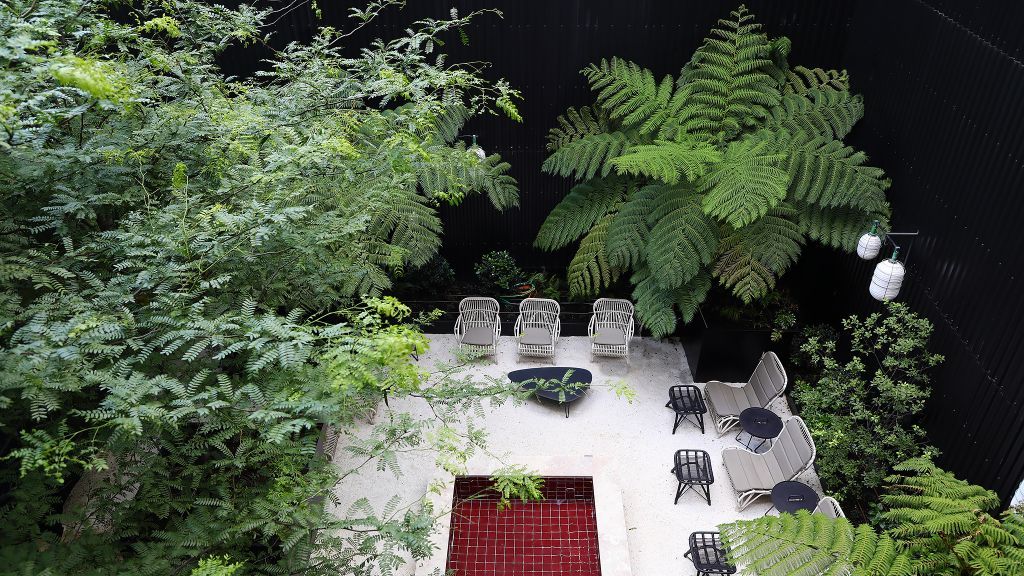 START YOUR DAY DELICIOUSLY.
Both of these breakfast spots are in São Bento, one of our favorite parts of the city, so take time after your eggs and coffee to explore.
As their name suggests, Dear Breakfast's menu features tasty breakfast staples, such as boiled eggs with "sexy sticks" or eggs benedict, as well as some more energy-boosting options, like the quinoa bowl, to kickstart your day. Wash it all down with a cup of their excellent coffee, a fresh juice, or a cocktail…depending on how late you wake-up! And while you're there, take some time to get inspired by the interiors, which are top-notch.
If you fancy an Australian-inspired breakfast, The Mill is the place for you. They serve specialty coffee and the best Portuguese produce with a fresh, Australian twist. From vegemite on toasted rustic bread to grilled chouriço with roasted pepper and cheese from the Azores, they mix and match the two cultures perfectly. Plus, their relaxed setting will ease you into the day gently.
In the Santos area, we have two new breakfast favorites: Heim Cafe and La Boulangerie.
LOOK SHARP.
If you're in Chiado, take a moment to treat yourself to a shave. Barbearia Campos, founded in 1886, isn't just any barbershop; it's an institution in Lisbon. The place itself is a wonder with the chic white marble washbasins and the old barber chairs. The service is perfect. Ask for Fabio.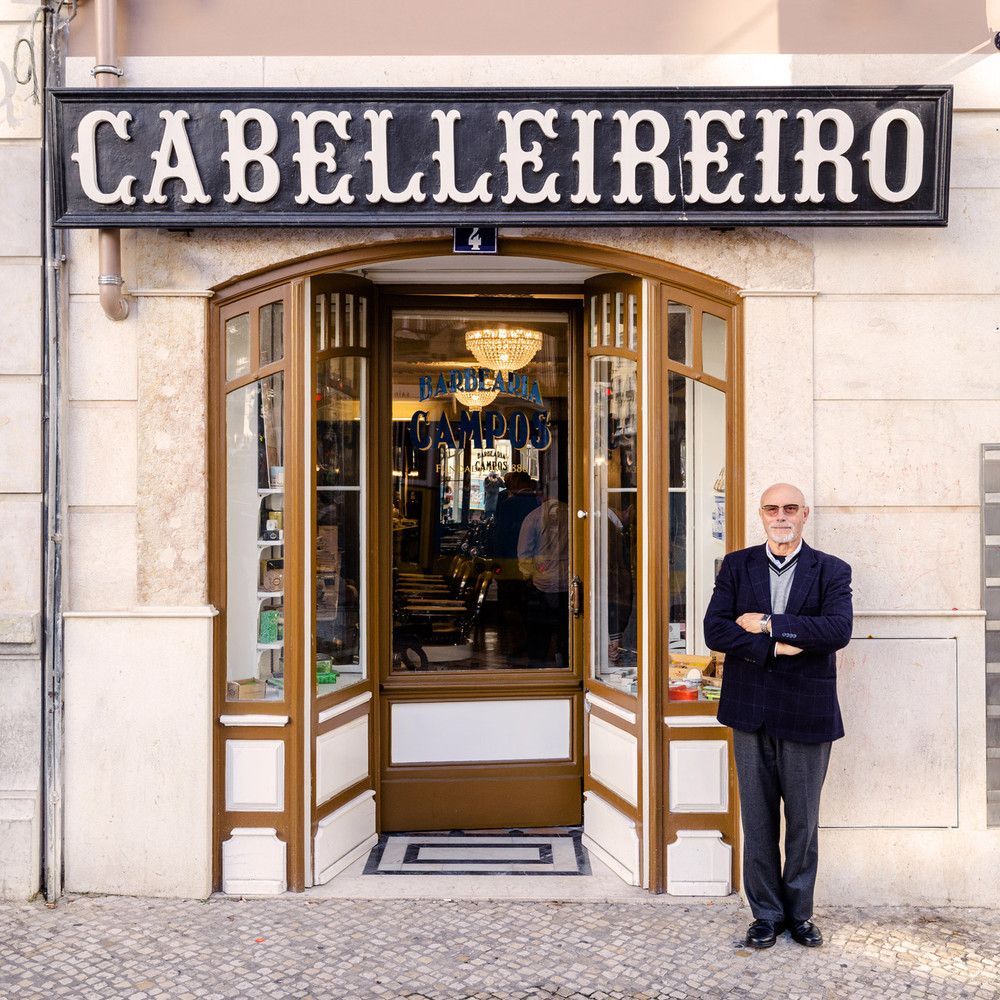 TAKE A WELL DESERVED BREAK.
No trip to Lisbon would be complete without a Pastel de Nata, the local egg pastry, and the best are from Manteigaria. Time your visit perfectly to get them straight out the oven. Eat immediately, with a good sprinkle of cinnamon on top. And if you time it wrong, you'll just have to keep coming back for more!
And if it's your feet that need a break, one of the several Copenhagen Coffee Lab around the city will provide the perfect place for that. Their coffee is second to none, but it's their cardamom baked sweets that will get you hooked (they're originally from Denmark, after all).
LUNCH WITH A VIEW.
Cafe Tehran, on the Praça das Flores, a super cute little square, is an intimate and lively Persian restaurant that's relatively new to the area. The small and regularly changing menu features fragrant dishes that are expertly prepared by the owner, Pooneh. Expect to see lots of vegetables, stews, nuts, spices, and herbs – the perfect food to fuel your urban exploration.
Largo do Carmo is a gorgeous square at the feet of the dramatic Carmo Convent. This uber-local and lively square, lined with historic buildings, has several cafes that are perfect for lunch. Order a bottle of Vino Verde, clear your afternoon and watch the world go by.
Our new fav for a healthy + delicous lunch is Comoba. (pictured below) It's got Brooklyn vibes, and their matcha is top notch.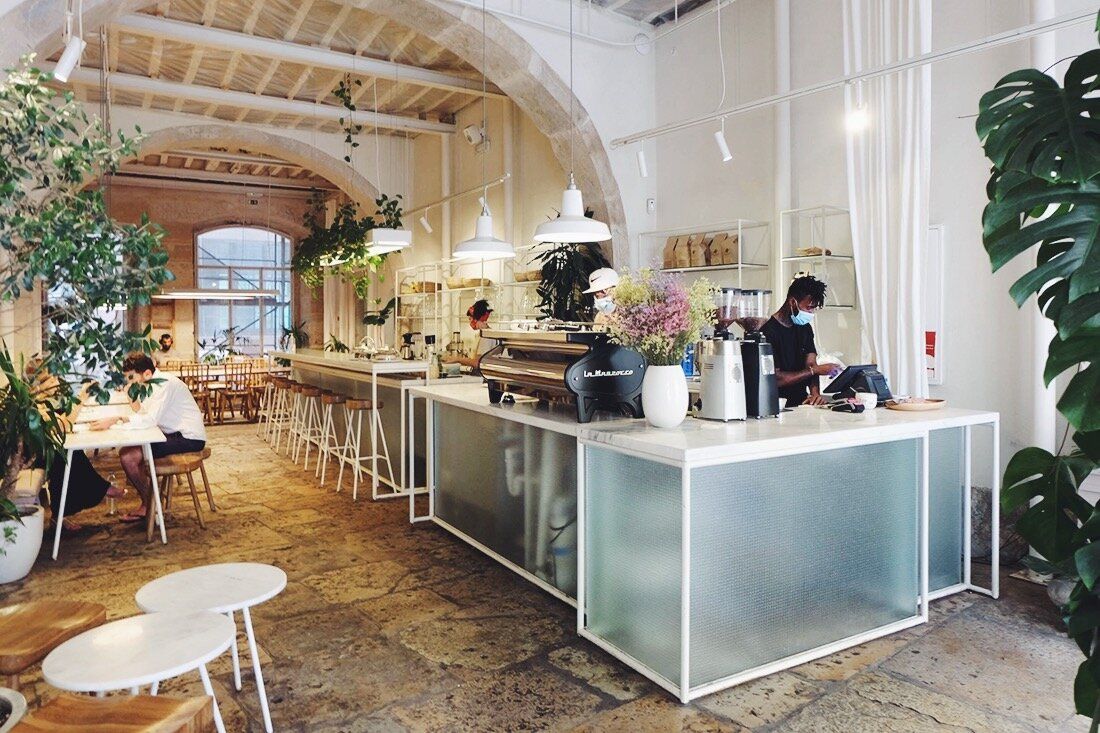 If you're in Lisbon in the summer, follow your long lunch at Largo do Carmo with a summer concert in the Carmo Convent.
TAKE A LITTLE BIT OF LISBON HOME.
Don't leave Lisbon without picking up some local Portuguese products at A Vida Portuguesa. Even if your suitcase is full, you'll still want to pay them a visit as the shops themselves are such little marvels. But, really, you will certainly find something to bring home with you — ceramics for your kitchen, a perfume or a little notebook with cute illustrations. Good luck picking only one item, we struggle every time!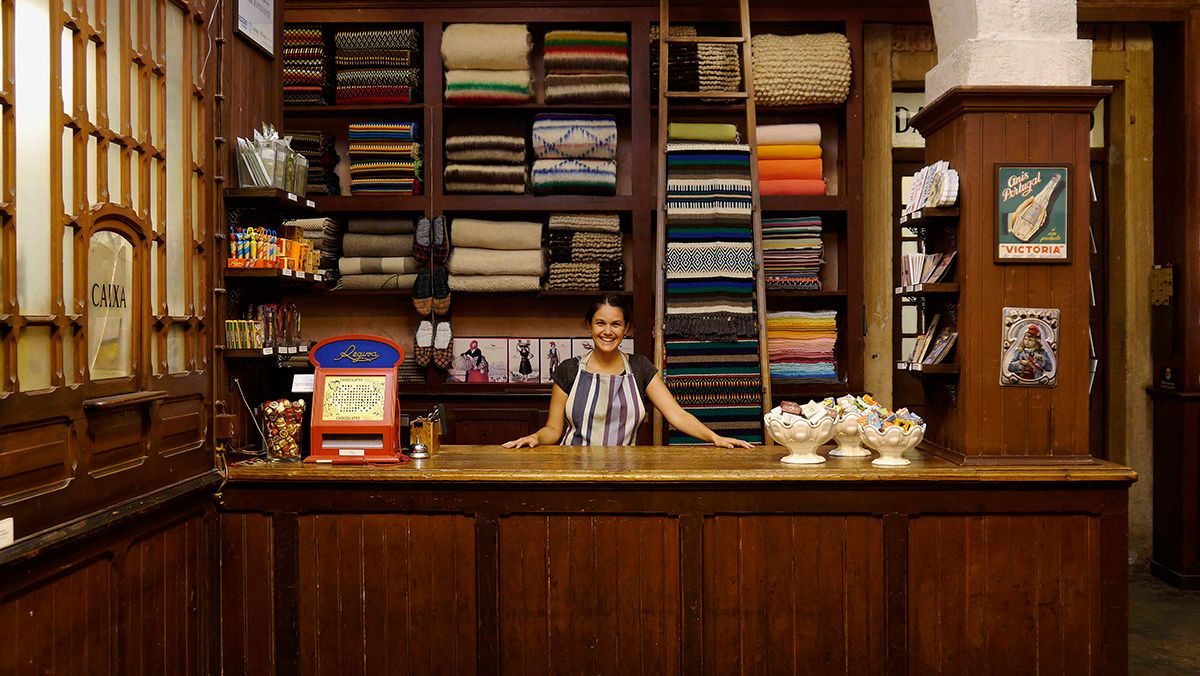 Our favorite Portuguese menswear label is La Paz. They have a cute shop hidden on a side street - worth visiting!
FINISH YOUR DAY LIKE THE LOCALS.
Finish your day with the slow melancholy of Fado. The city offers live Fado at every corner, but you want to go to Tasca do Chico for some of the best casual Fado from the city in a local and casual bar. No touristy dinner+concert here, just you, the music and a good glass of wine. There's standing room only, so get there for 8.30 pm and wait in line outside — the wait's worth the authenticity of the experience.
For din, our fav little spot is Senhor Uva. It's a small place, with an incredible vegetarian menu and natural wines. Another fave is Da Noi, in the Lapa area. Make a reservation for either!
by Oum El Khazzani.